Click the link(s) below to learn more about each

See our Neighborhood Bulletin Board for more information and sign-up sheets.
There is always something going on in Harrington Village!
click here For Phillies Opener, April 5 2018
Harrington Village Friends and Neighbors,
Just a quick reminder to keep Friday, April 13th open. This is our normal Snack and Yak Night but on the 13th we will be holding our semi annual Card Bingo Night. If you have attended in the past we look forward to seeing you and having another night of fun.
If you are new to Harrington or have never attended Card Bingo Before why not come to the clubhouse on the 13th and meet your neighbors and enjoy an evening of fun and prizes. Please do not think or set an image of traditional Bingo in your mind, there are no markers, chips or Bingo sheets to deal with. Only 52 playing cards per four players. You can talk enjoy a beverage of choice, BYOB, soda and water provided along with Hot Dogs and snacks.
Even if you have never played Card Bingo before you should be able to master the game in about 2 minutes, there will be instructions prior to the start of the evenings festivities.
We are looking forward to seeing everyone on the 13th. Sign up sheets will be posted on the Community Bulletin Board at the Mailboxes.
Click Here for Fashion Show April 7,2018
* * * * * *
Click Here for Fiddler on the Roof May 2,2018
******
click here for "Jesus" Show, Sept.28,2018
* * * *
HARRINGTON VILLAGE GARAGE SALE
TURN YOUR CASTOFFS INTO CASH!
FRIDAY, SEPTEMBER 14,2018
SATURDAY, SEPTEMBER 15, 2018
If you have any questions, please contact Linda Spencer at lgspencer2004@yahoo.com. More information will follow as we get closer to the dates.
* * * * *
2018 SNAK-N-YAK
Bring your favorite hors d'oeuvre and beverage to our neighborhood Snak "n" Yak, and enjoy an evening with your neighbors. Snak "n" Yak is held on the second Friday of each month at the Clubhouse. BYOB
| | |
| --- | --- |
| | Friday, July 13 |
| | Friday, August 10 |
| Friday March 9 | Friday, September 14 |
| Friday, April 13 | Friday, October 12 |
| Friday, May 11 | Friday, November 9 |
| Friday, June 8 | Friday, December |
Please be sure to regularly visit the Harrington Village website
for the latest Harrington Village news and events calendar at:
http://harringtonvillage.com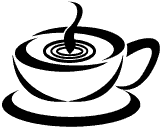 - On-going Events -
BOOK CLUB: Marie Ellis First Monday of the month (1:00 PM-see "Book Club Listing" tab for just click the link above for your next 'read')
NEEDLE AFTERNOON: Anice Davis and Pat Terwilliger – Wed. afternoons (1:30 – 3:30 PM)
COMMUNITY ASSISTING: Chris Micheli – Aluminum Cans for Relay for Life.
Montco SPCA - Linda Clair collects items i.e. blankets and towels, and Acme Market register tapes - Diane Freed - Food Bank – Betty Doody will take food to Keystone Opportunity Center.
Watch for sign-up sheets on bulletin board, located near mail boxes.
If your scheduled event is NOT shown above and you would like it to be,
or you have a great idea you'd like to share,
please contact Chris@ luncholady@comcast.net and she will notify our website coordinator and make it happen.
* * * * * * * * * * * * * * * * * * * * * * * * * * * * * * * * * * * * * * * * * * * * * * * * * * * *
Would you like to see pictures from your chaired event on this website? Forward them, electronically only please, to kcmorey1@gmail.com.